So the Fabulous Phoebe came over on Wednesday to help me use this beast :
to process this beast (2 lbs of shetland fleece from "Freckles", classified as cream-colored):
I have fibers to blend in -- clockwise from the top left, glitz, tencel, silk, and some angora. Along with "Burt" (not pictured). I got some of this carded and taken to knit group on Saturday.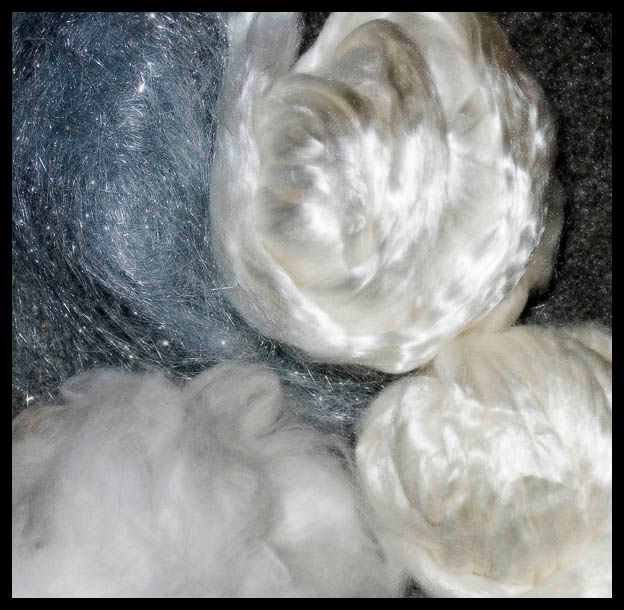 I've set up the scale to get an accurate fiber percentage, but it feels weird weighing out fiber, mostly because I'm a 'seat-of-the-pants' kinda person.
I spun some thin 2-ply, navajo plied the rest of the thin singles, and spun a 'beginner's chunky-n-light' for Phoebe to take with her to swatch with (and therefore have no pics of those).
I now have half of the fleeces washed (one drying, 3 dry and ready to card).
Oh, and anyone who hasn't seen them yet... here are the Jaywalkers: